Best Funny Jokes History
Source(google.com.pk)
The "world's funniest joke" is a term used by Richard Wiseman of the University of Hertfordshire in 2002 to summarize one of the results of his research. For his experiment, named LaughLab, he created a website where people could rate and submit jokes.[1] Purposes of the research included discovering the joke that had the widest appeal and understanding among different cultures, demographics and countries.
The History Channel eventually hosted a special on the subject.
Contents [show]
The jokes
The winning joke, which was later found to be based on a 1951 Goon Show sketch by Spike Milligan,[2] was submitted by Gurpal Gosal of Manchester:
Two hunters are out in the woods when one of them collapses. He doesn't seem to be breathing and his eyes are glazed. The other guy whips out his phone and calls the emergency services. He gasps, "My friend is dead! What can I do?" The operator says "Calm down. I can help. First, let's make sure he's dead." There is a silence, then a gun shot is heard. Back on the phone, the guy says "OK, now what?"[3]
The second place finisher and early leader was this joke, submitted by Geoff Anandappa of Blackpool:
Sherlock Holmes and Dr Watson were going camping. They pitched their tent under the stars and went to sleep. Sometime in the middle of the night Holmes woke Watson up and said: "Watson, look up at the sky, and tell me what you see." Watson replied: "I see millions and millions of stars." Holmes said: "And what do you deduce from that?" Watson replied: "Well, if there are millions of stars, and if even a few of those have planets, it's quite likely there are some planets like Earth out there. And if there are a few planets like Earth out there, there might also be life." And Holmes said: "Watson, you idiot, it means that somebody stole our tent."
While this was the top joke in the UK:
A woman gets on a bus with her baby. The bus driver says: "That's the ugliest baby that I've ever seen. Ugh!" The woman goes to the rear of the bus and sits down, fuming. She says to a man next to her: "The driver just insulted me!" The man says: "You go right up there and tell him off – go ahead, I'll hold your monkey for you."
Other findings
Researchers also included five computer-generated jokes, four of which fared rather poorly, but one was rated higher than one third of the human jokes:[4]
"What kind of murderer has moral fiber?" — "A cereal killer."
A joke about a male bus passenger insulting a woman's ugly baby has been voted the funniest gag ever told. Researchers examined more than 1,000 jokes before whittling them down to a final 50 and getting 36,000 people to vote for their favourites. Source: Onepoll.com
Comedy genius Tommy Cooper had by far the most jokes in the list, which also includes gags by Peter Kay and Lee Evans.
Jokes ranged from the legendary one-liner about a zoo with just one dog being a 'shitzu' - to ones about wives, husbands, blondes and foreigners.
The study was carried out after Tim Vine's joke "I've just been on a once-in-a-lifetime holiday. I'll tell you what, never again." was voted the best of this year's Edinburgh Fringe Festival.
A spokesman for OnePoll, which carried out the research, said: "The majority of these jokes are clean and genuinely funny - but a lot are pretty subjective and what one person finds hilarious, someone else may not.
"It's nice to see jokes from the greats like Tommy Cooper and Les Dawson are still up there and the ugly baby tale is a worthy winner.
"Many of the jokes in the list are fairly timeless and will still be making people chuckle in thirty years or more."TOP 50 JOKES OF ALL TIME
1. A woman gets on a bus with her baby. The bus driver says: ''Ugh, that's the ugliest baby I've ever seen!'' The woman walks to the rear of the bus and sits down, fuming. She says to a man next to her: ''The driver just insulted me!'' The man says: ''You go up there and tell him off. Go on, I'll hold your monkey for you.''
2. ''I went to the zoo the other day, there was only one dog in it, it was a shitzu.''
3. ''Dyslexic man walks into a bra''
4. A young blonde woman is distraught because she fears her husband is having an affair, so she goes to a gun shop and buys a handgun. The next day she comes home to find her husband in bed with a beautiful redhead. She grabs the gun and holds it to her own head. The husband jumps out of bed, begging and pleading with her not to shoot herself. Hysterically the blonde responds to the husband, ''Shut up...you're next!''
5. A classic Tommy Cooper gag ''I said to the Gym instructor "Can you teach me to do the splits?'' He said, ''How flexible are you?'' I said, ''I can't make Tuesdays'', was fifth.
6. Police arrested two kids yesterday, one was drinking battery acid, the other was eating fireworks. They charged one - and let the other one off.
7. Two aerials meet on a roof - fall in love - get married. The ceremony was rubbish - but the reception was brilliant.
8. Another one was: Doc, I can't stop singing the 'Green Green Grass of Home'. He said: 'That sounds like Tom Jones syndrome'. 'Is it common?'I asked. 'It's not unusual' he replied.
9. I'm on a whiskey diet. I've lost three days already.
10. A man walks into a bar with a roll of tarmac under his arm and says: ''Pint please, and one for the road.''
11. I went to the doctors the other day and I said, 'Have you got anything for wind?' So he gave me a kite.
12. My mother-in-law fell down a wishing well, I was amazed, I never knew they worked.
13. I saw this bloke chatting up a cheetah; I thought, ''He's trying to pull a fast one''.
14. A woman has twins, and gives them up for adoption. One of them goes to a family in Egypt and is named 'Amal.' The other goes to a family in Spain, they name him Juan'. Years later; Juan sends a picture of himself to his mum. Upon receiving the picture, she tells her husband that she wished she also had a picture of Amal. Her husband responds, ''But they are twins. If you've seen Juan, you've seen Amal.''
15. There's two fish in a tank, and one says ''How do you drive this thing?''
16. I went to buy some camouflage trousers the other day but I couldn't find any.
17. When Susan's boyfriend proposed marriage to her she said: ''I love the simple things in life, but I don't want one of them for my husband''.
18. ''My therapist says I have a preoccupation with vengeance. We'll see about that.''
19. I rang up British Telecom, I said, ''I want to report a nuisance caller'', he said ''Not you again''.
20. I met a Dutch girl with inflatable shoes last week, phoned her up to arrange a date but unfortunately she'd popped her clogs.
Free Pictures Photos Images 2013
Free Pictures Photos Images 2013
Free Pictures Photos Images 2013
Free Pictures Photos Images 2013
Free Pictures Photos Images 2013
Free Pictures Photos Images 2013
Free Pictures Photos Images 2013
Free Pictures Photos Images 2013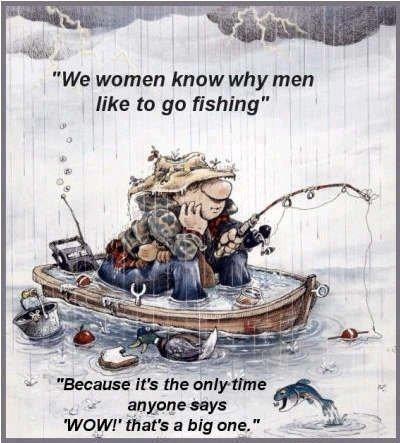 Free Pictures Photos Images 2013
Free Pictures Photos Images 2013
Free Pictures Photos Images 2013